A Motion Picture about the Life and Legacy ofJoseph Smith, the founding prophet of The Church of Jesus Christ of Latter-day Saints who translated The Book of Mormon. ... 1:01:57
To View the movie in FULL screen, Click Play, then click on the square shaped box like this [ ] in the lower right corner of screen.
To RETURN, Click on the ESC button in the upper LEFT corner of your KEY board.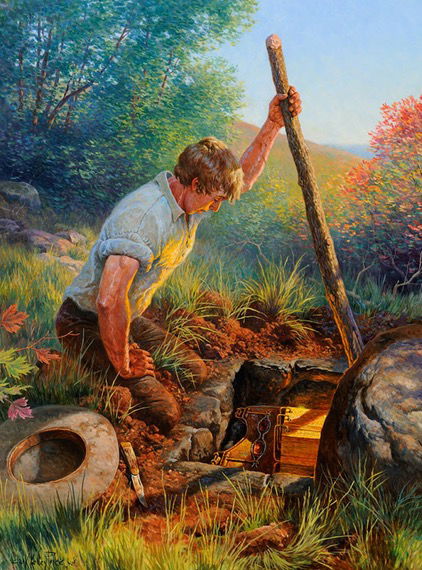 Joseph using a lever to lift the rock covering the stone box containing the gold plates.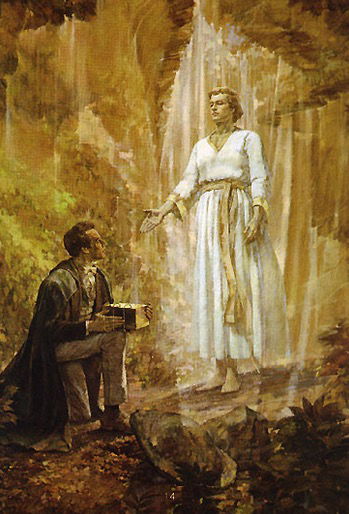 Angle Moroni allowing Joseph Smith to take the gold plates 4 years later.